COMPANY AWARDS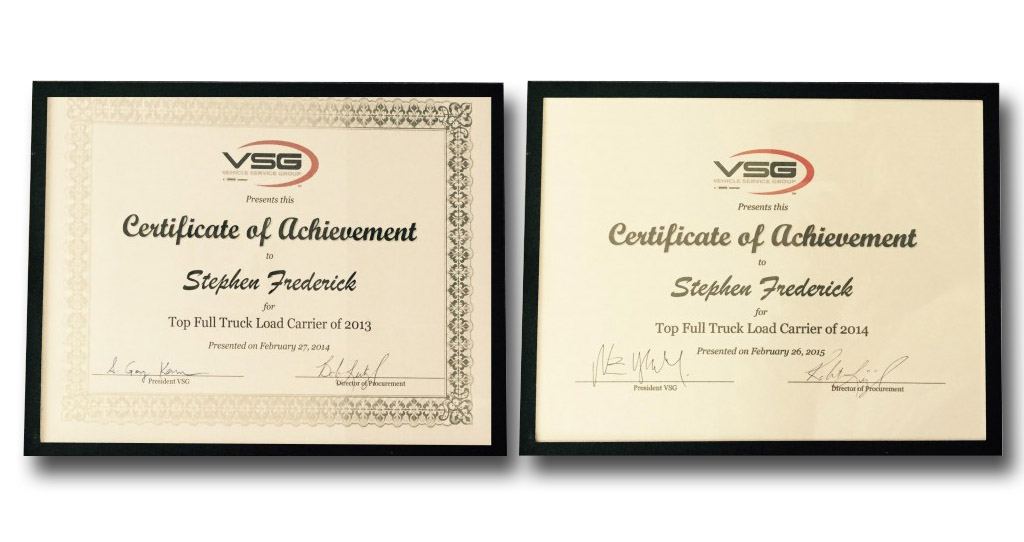 Stephen Frederick Logistics is recognized for providing top notch customer service and specialized services that add value to VSG.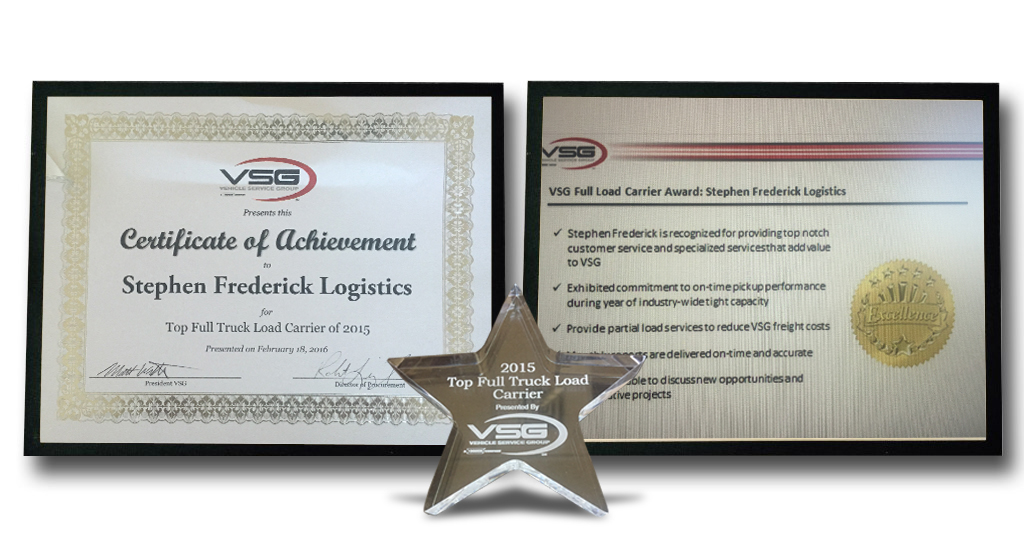 SFL has had the pleasure of working with the Glass making industry since 2000 with one of the top Glass producers in the world, O-I. There have been many changes within the trucking industry over this time frame and O-I have worked with us and all of their partners, to overcome these hurdles and evolve into a very impressive business today.  O-I continues to work hard to educate the world with their global movement, Glass is Life ™, to celebrate the passion they all share for glass.  (website link: http://www.glassislife.com/ )
O-I Logistics started an awards program aimed at recognizing the "best in the business", back in 2013. Our first award that year, for best Canadian 3PL, was a wonderful surprise.  They kicked off their 2nd Awards Ceremony at their Global offices in Perrysburg OH on November 19, 2015. During this event, our Team management leader, Virginia Maskell, won the award for best Customer Service.  Virginia and her team, work hard to ensure on time service and exemplary communication with O-I and all of their Clients and Carrier partners.  It is such an honor to be recognized by our customers for the incredible efforts put forward every day, in managing their freight.
We are humbled to be recognized 2 years running and will continue to strive for greatness for all of our customers in the years to come.